Fisk og sundhed
Fødevarestyrelsen anbefaler os danskere at spise fisk mindst to gange om ugen som hovedret og flere gange om ugen som pålæg – I alt skal du gerne have 350 gram fisk om ugen. Heraf ca. 200 gram fed fisk som f.eks. laks, ørred, makrel og sild.
Omega-3 fedtsyrer består af EPA og DHA, som bidrager til en normal hjertefunktion.
Endvidere, bidrager DHA til at vedligeholde en normal hjernefunktion, idet det er et fedtstof, der indgår i hjernevæv.
Husk det er vigtigt med en varieret og velafbalanceret kost og en sund livsstil.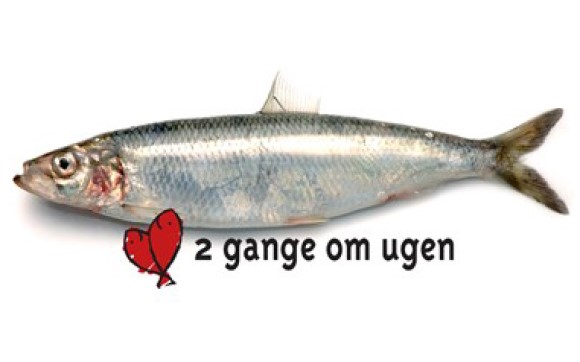 Fisk 2 gange om ugen
Fiskebranchens indsatser har til formål, at påvirke branchens image positivt, samt at få danskerne til at spise mere fisk.